The Last Supper. Oil on canvas. 2020. 100 x 150 cm. Not for sale.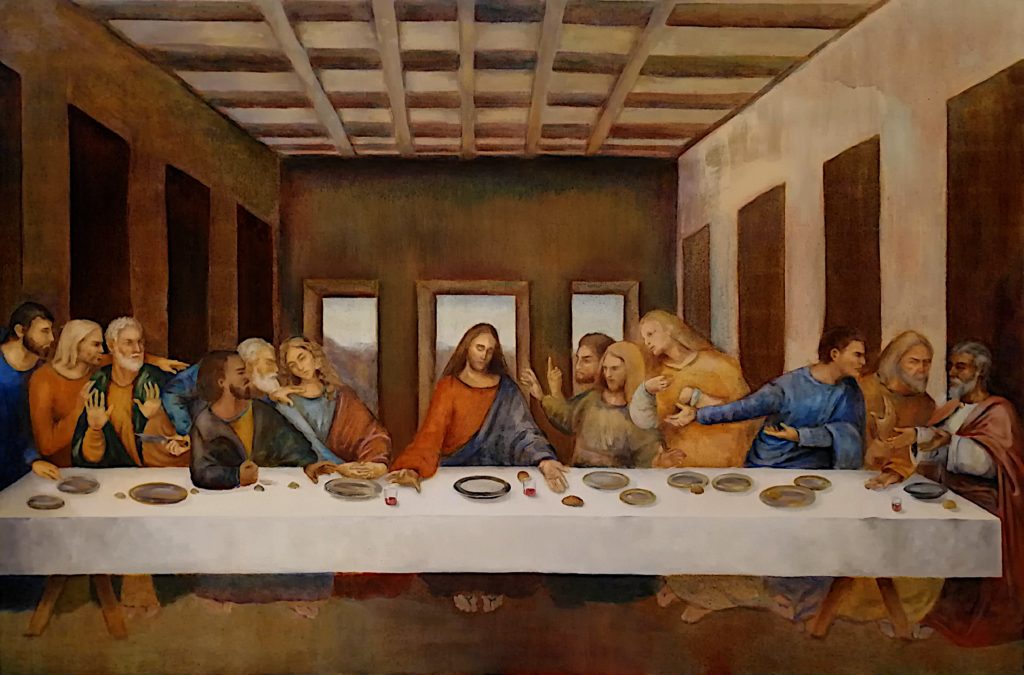 Apostles in trios, for a reason.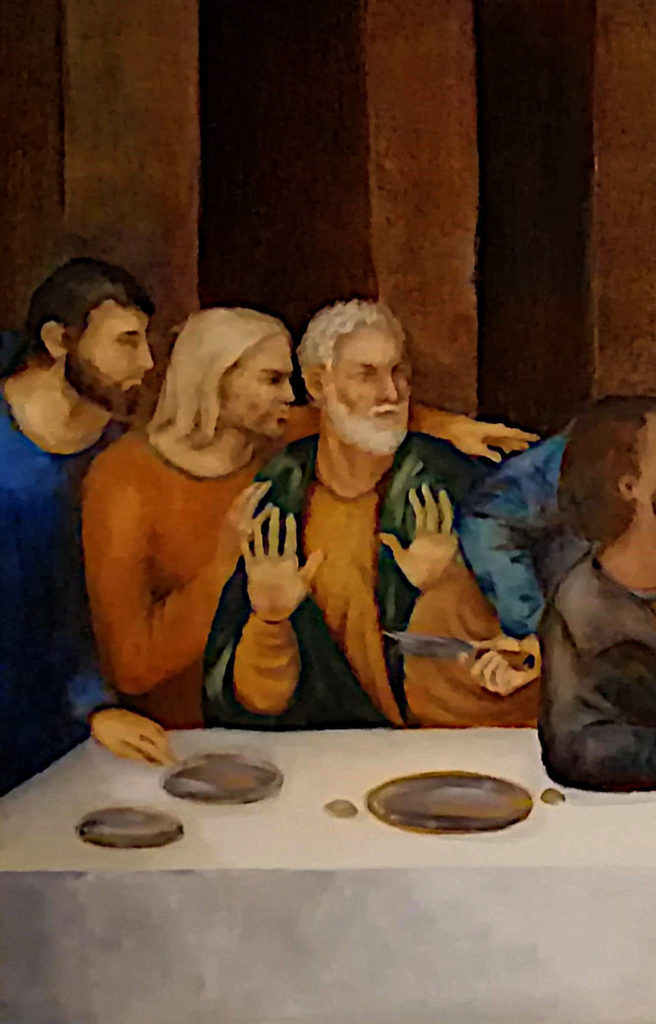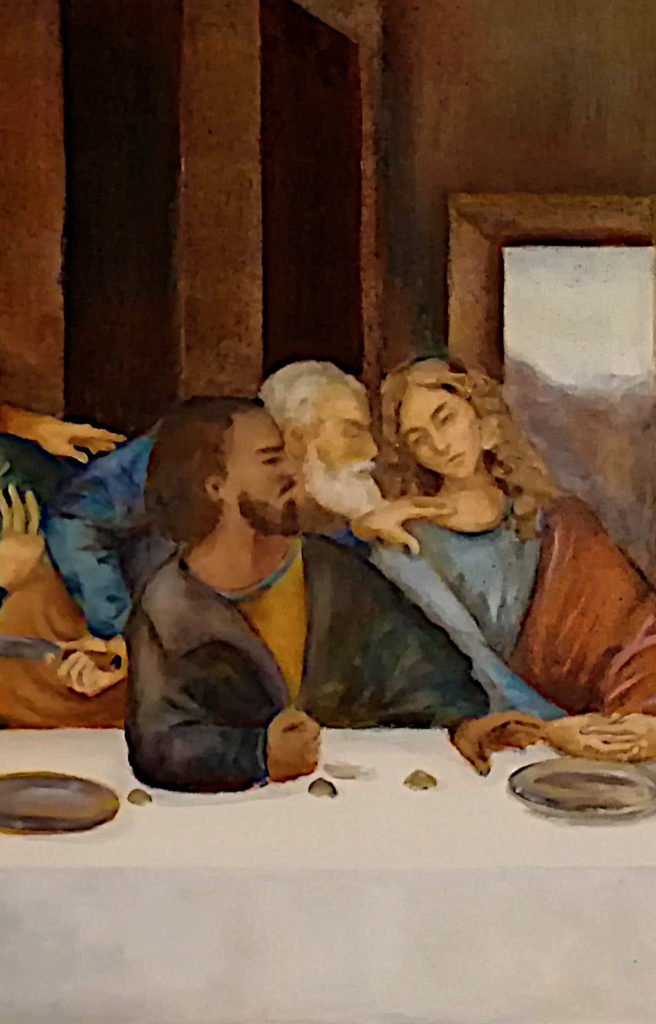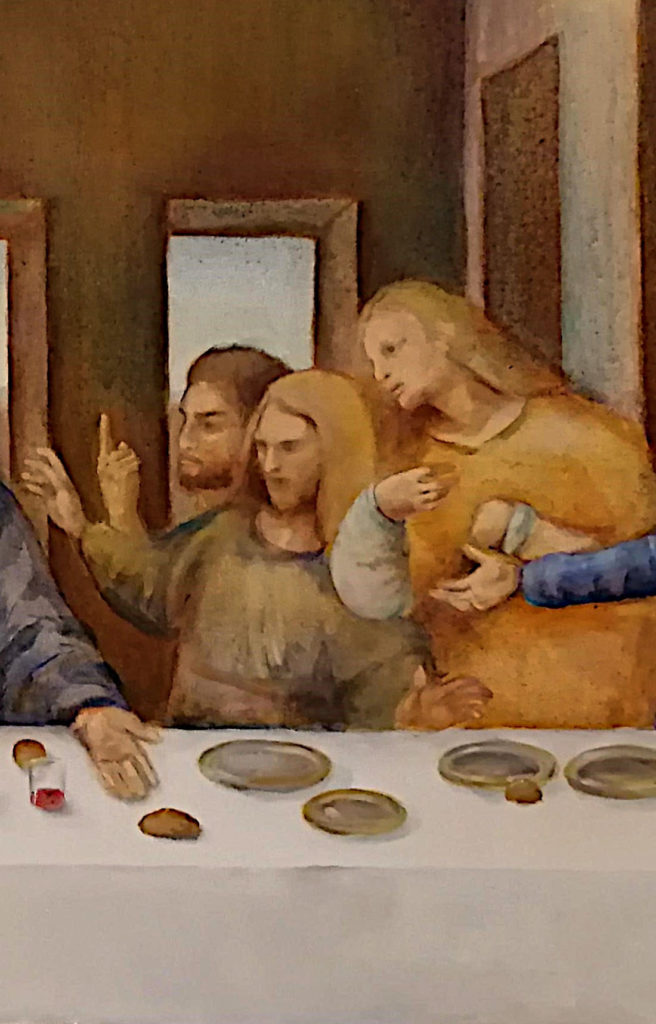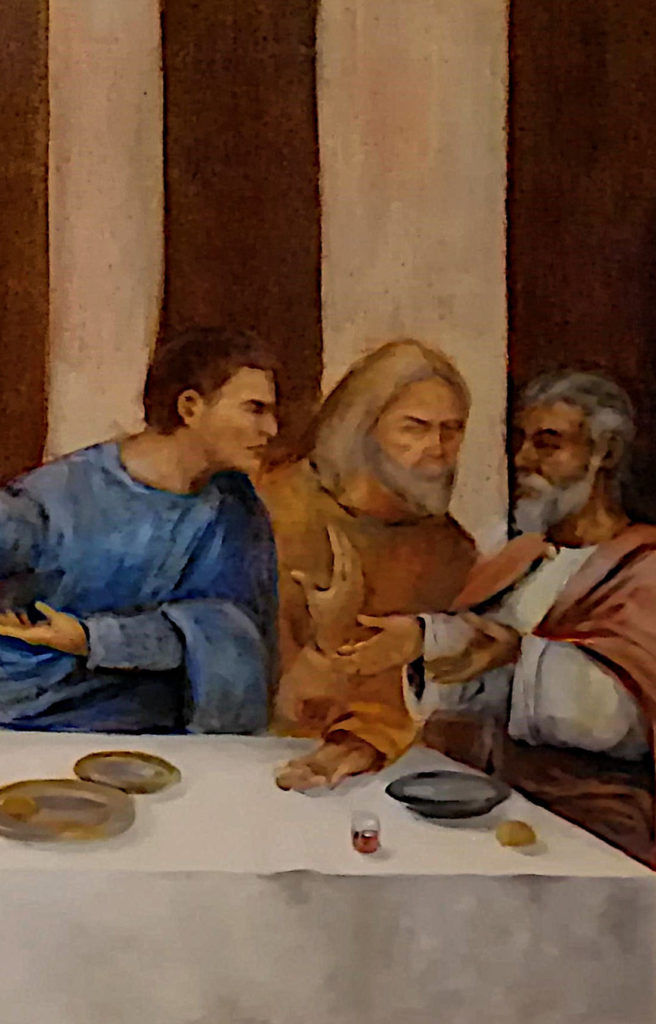 The process
This piece was made for my father in an old technique of multi-layering, which took over two and half years to complete. The dimensions of this piece are meter and a half by meter. Oil on canvas.

The painting was left to dry in horizontal position after layering to prevent dripping of oil paint. The photo was taken at Olga's art atelier.